Domain name Registration Bangladesh
Serverbd offers a Cheap Domain in Bangladesh where a user can buy both Top Level Domain (TLD) and Country Code Top Level Domain (ccTLD). But First of all, check that your preferred domain name is available or not to buy. Because it is very bad to say that if somebody bought a domain already so a user can't buy a domain name till expiration. But a user can choose a unique Domain and he can buy that.
All domains are very cheap and a user can buy a domain by a one-time payment in a year. Also, a user can buy a domain for a lifetime but the user has to renew the domain name every few years. Otherwise, a user can buy a domain yearly. A user can check our Domain List and Pricing list from here.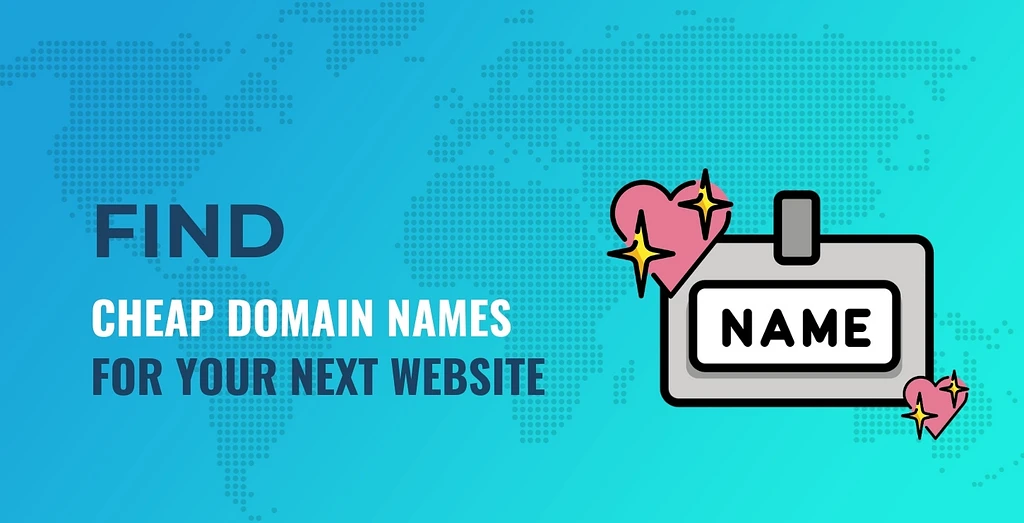 Presale Domain Purchase Questions
What is a Domain Name?
Some of us get confused between URL (i.e uniform resource locator) and domain names or IP addresses. Hence we need to clearly understand what is a domain name. It is important to learn about the difference between these terms as it would help in communicating to the technicians.
URL can be called the entire set of directions as it would contain extremely detailed information. Moreover, Its name can be easily Recognised in the entire web address. When a computer user is typing the web address directly into the field at the top of the browser, it would initiate a process of locating the page requested. Hence we can say that a URL contains the domain name, which is directly pointing to the location. We can say an IP address is a numerical code that makes it possible to open a website.
How and Where can I Register a Domain name?
If you want to register a domain then you are at the right place. You just need to choose the attractive business name and check its availability on our website. You can even get a free domain while purchasing the web hosting plans such as dedicated server, VPS, premium, and unlimited plans.
Why do I need Domain?
It is your online brand uniqueness for your business which is unique like a name for human beings. Owning a domain of your own is mandatory for developing self-confidence and courage in your own brand or business. And a website cannot exist without a Domain name as it is the most powerful factor for your online presence. It is much more important in order to avoid brand name theft. Therefore registration of your business name is a mandatory part of a website or in other words, a website cannot exist without a name.
Necessary steps to follow while choosing a Domain Name?
Before buying it you need to research a lot about it. We need to make sure it is quite attractive with easy remembrance value. Always you need to keep in mind that your name should display your business. If the Intended name is not available for your brand name in .com or .in extension then you shall go with any other popular extensions such as .org, .net, .co.in, or the latest .ai or .io.
Consider the below points while choosing the website name:
Need to avoid numbers and hyphens.
Choose the right extension, if your business and customers are from India, then choose .in TLDs.
Research and use keywords and business names (if required) in your domain.
Simple to type and pronounce
Easy to enter and spell a unique and unforgettable name will attract visitors.
Note:
Still not clear? No worries, contact our sales team members. They will help you to get the right name based on your specification. You can be in touch with our sales team via live chat. They are available 24/7.
What are the most widely used extensions in India?
.in & .com are the two most widely preferred extensions. .com stands for "commercial" and so it is recognized worldwide by everyone. It was chosen by for-profit businesses initially but later it was the most popular extension among all other extensions. And .in stands for "India", it suits great for business running in India. And there are various other extensions such as .org, .net and so on which are famous on their own.
Make sure to pick a unique name based on your niche. And it is always recommended to select the name which is easy to remember by the users. The users should not find any difficulties getting your name on the web. It is highly recommended to have a .in extension if you have a business with Indian clients in the Indian market.
Can I transfer My domain to Serverbd from another Registrar?
Yes, it is possible to transfer it to Serverbd in just a few clicks. You have to only follow 3 simple steps to transfer to Serverbd, check out the below-mentioned steps:
Steps to transfer your domain to Serverbd:
Enter the domain name which you need to transfer.
Need to provide the EEP code along with your contact information.
At last, we will be transferring your domain to Serverbd within 7 to 10 working days.
Note:
For more information on a domain, transfer contact our sales team members via live chat.
What does Expired Means?
When you are purchasing a domain for a period of 1 to 5 years from Serverbd and once the purchased period gets over you need to renew it or else it will get expired. In Serverbd we will be informing our clients via email before it expires.
In Serverbd we always suggest renewing your it before the expiry date. If in case you have a registered your domain with another provider and are not satisfied with their renewing price, not an issue, transfer it to our server and get attractive offers on renewal.
While transferring my domain to Serverbd Will I lose any of my Data?
No, while transferring your business name to Serverbd you are not going to lose any of your data. Our team members are well experienced and they will take care of transferring your data without losing even a bit of your data. To transfer the name to Serverbd contact our sales team members via live chat.
Buy .com domains with us
We are one of the top leading registrars in India. When buying a package with Serverbd. We always recommend our customers buy both the domain name and hosting from the same service provider to give you seamless service without any difficulty.
Is it mandatory to have a valid email ID and phone number to register the .com domain with you?
Yes, We will manually verify all the business name's owners by phone number and also We will verify the Email ID. If you give the wrong Email ID, Your website will stop working after few days. Hence providing the correct phone number and Email ID is very important.